Cancer Treatment at the ImunoMedica Clinic
---
Our clinic's main goals in the fight against cancer are to optimize the body's own defense mechanism by improving its immune response, to enhance the antitumoral effect of conventional therapies, and to mitigate their side effects.
We also address the multidrug resistance mechanisms that are usually the reason behind cancerous metastases. This way, we achieve a better response to conventional therapies and increase the immune system's efficacy in targeting cancerous cells and tumors.
The therapeutic solutions we provide comprise a wide range of conventional, adjuvant and supportive therapies, which integrate medical concepts that have been built on a sturdy scientific basis and on the clinical experience of numerous cancer specialists worldwide.
ImunoMedica patients have access to the latest diagnostic tools, technologies and innovations as well as to the latest and best treatments available, as soon as these are proven to be safe and effective. It is only by continually striving to overcome the limits of the medical act which has turned conventional, that we are able to offer our patients the best chance to regain their health, of that we are certain.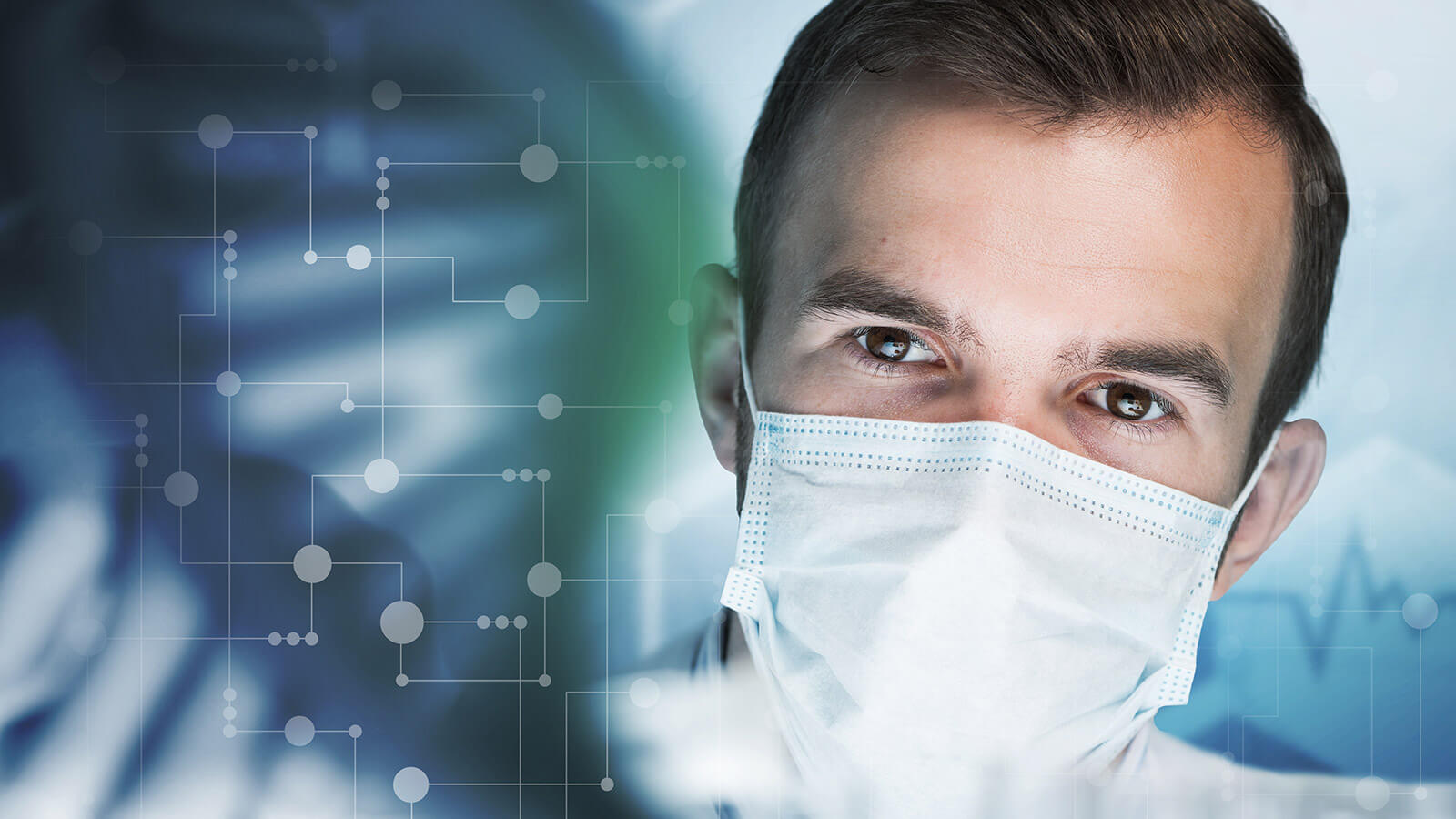 Conventional
therapies
Chemotherapy
Hormonal Therapy
Metronomic chemotherapy
Chemotherapy - IPT
A key focus of our therapeutic approach is on strategies for enhancing the antitumoral effects of chemotherapy, while minimizing its side effects. Moreover, chemotherapy is considered in the context of a multimodal approach, and it is supported by immunotherapies and molecularly targeted therapies.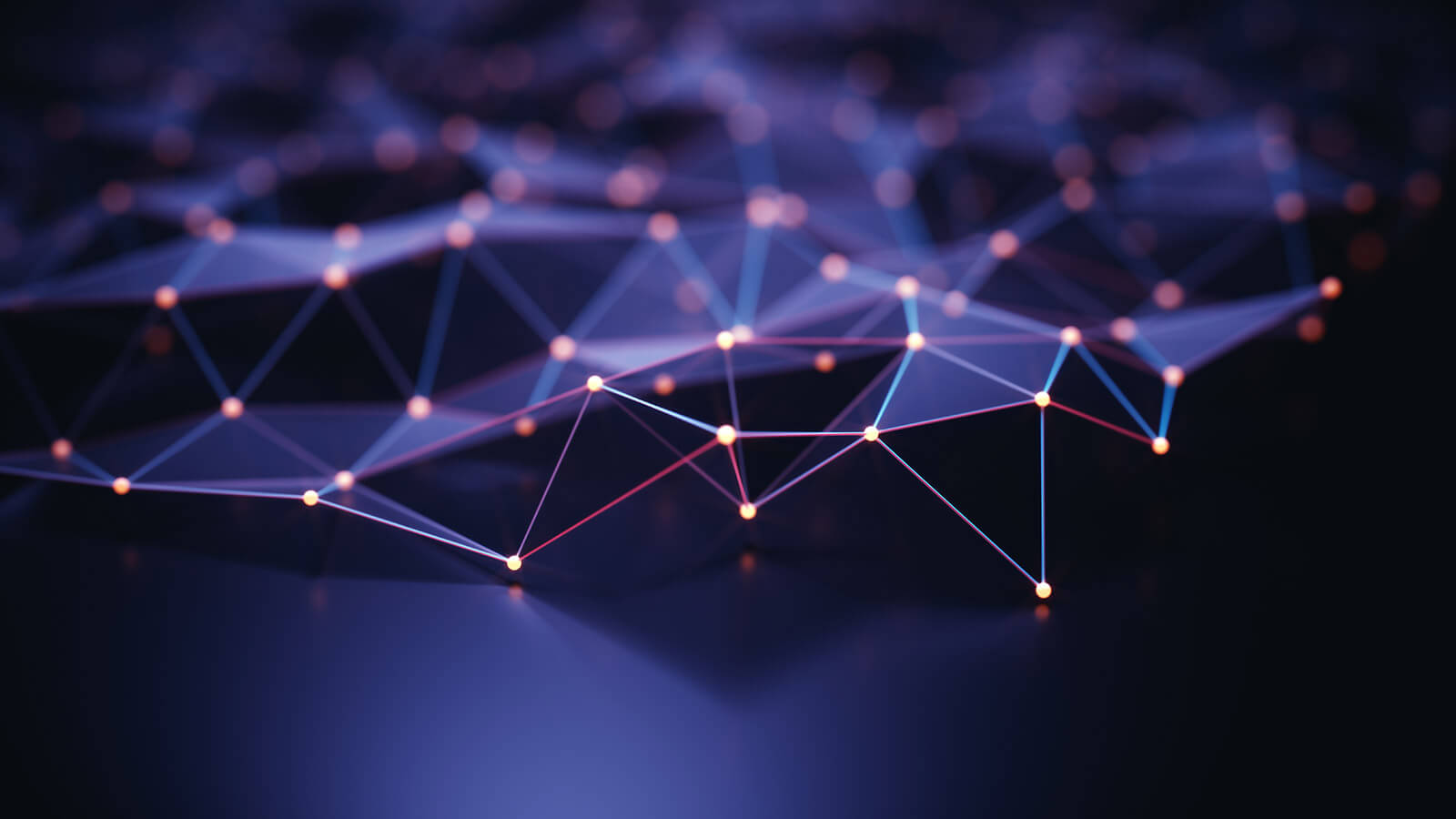 Molecularly
targeted therapies
Molecularly targeted therapies
Monoclonal antibodies | Immunotherapy
The core of precision medicine lies in tailoring a personalized therapeutic strategy based on the patients' genotype and targeted therapies. This way, the chosen therapeutic scheme will be one in which the monoclonal antibodies from immunotherapies are combined with other targeted therapeutic agents to maximize cytotoxicity while minimizing side effects. The molecularly targeted therapy allows for a very precise and efficient administration of the medicine, as it only targets the tumor cell. Thus, the toxicity is much lower compared to conventional chemotherapy.
It is becoming increasingly difficult to draw a line between conventional adjuvant therapies and their newest counterparts, which have very good results with tumor regression in the healing process and help increase the patient's survival rate. In the scientific literature, therapies such as hyperthermia, administration of herbal extracts such as curcumin, and oxidative therapies are increasingly being included in the category of adjuvant cancer therapies.
According to research, the best way to avoid treatment resistance is to combine therapies that synergistically block as many resistance mechanisms action pathways as possible. As a result, in our clinic, the multimodal approach in adjuvant therapies is demonstrating its efficacy by lowering the rate of treatment adverse effects and achieving therapeutic success.
Angiogenesis
---
Since angiogenesis plays a critical role in tumor growth and metastasis, we pay special attention to antiangiogenic therapies. In addition to conventional antiangiogenic therapies based on drugs like Bevacizumab, several natural compounds, including EGCG and polyphenols, have been found to have a strong antiangiogenic effect.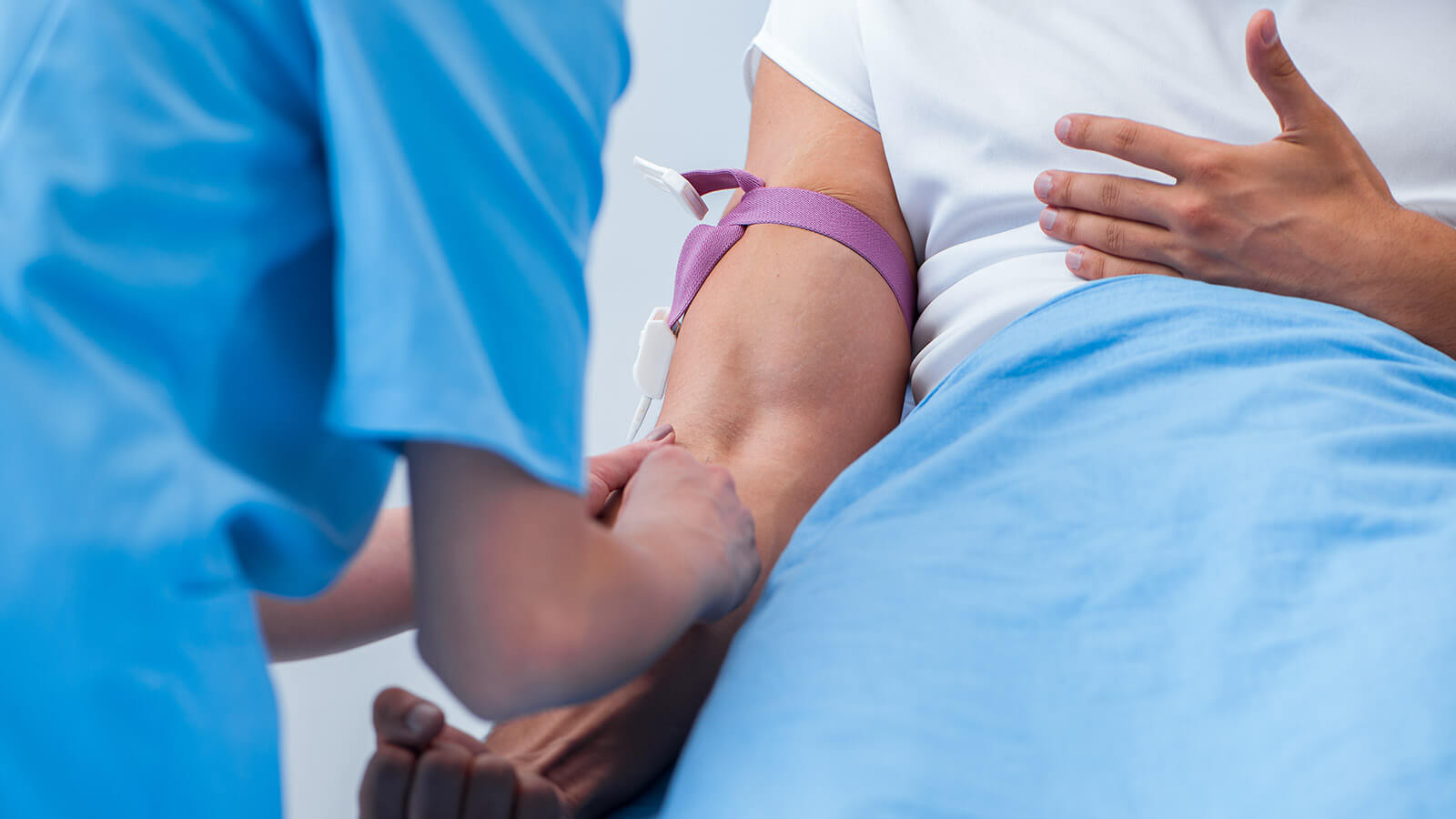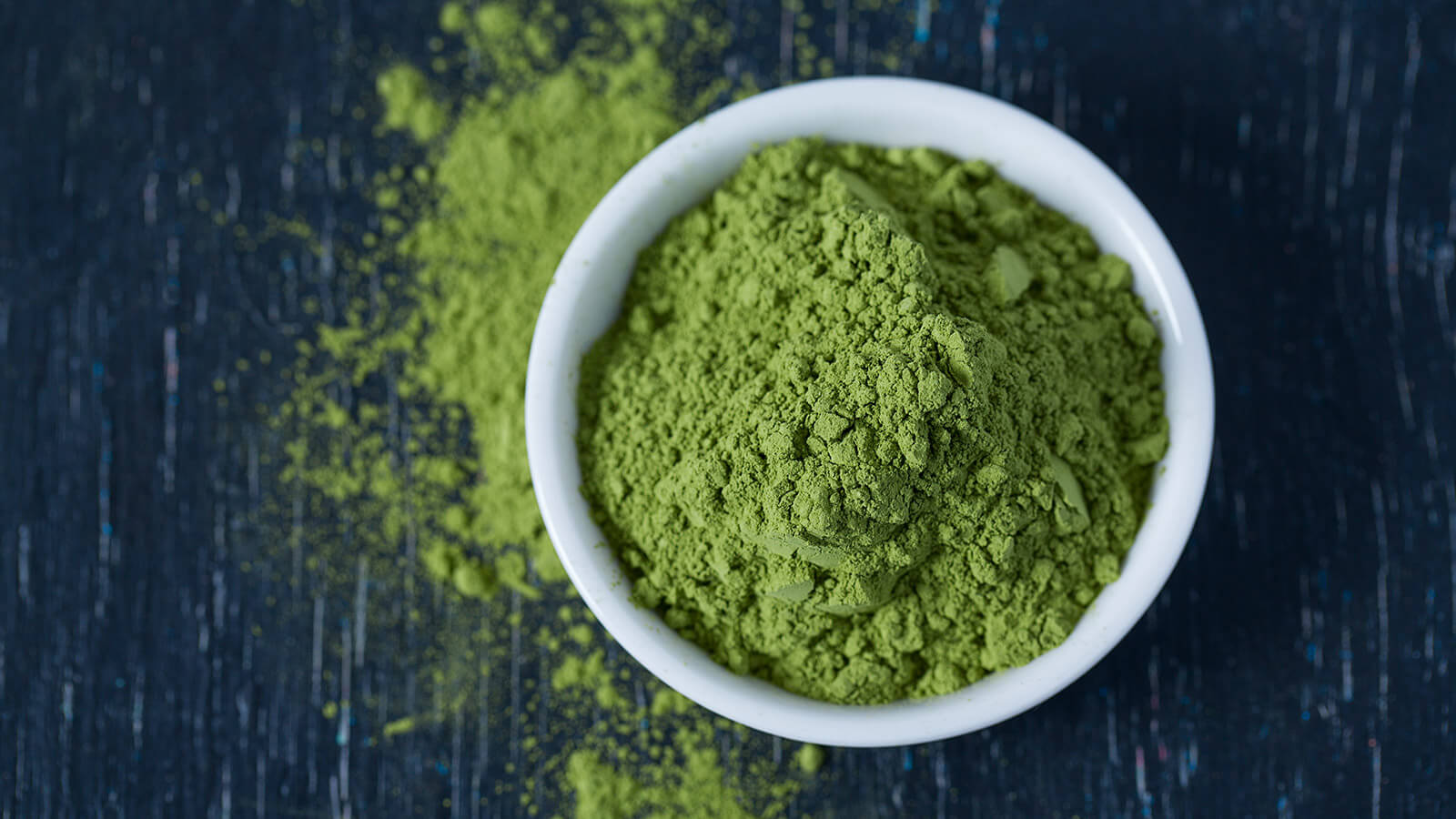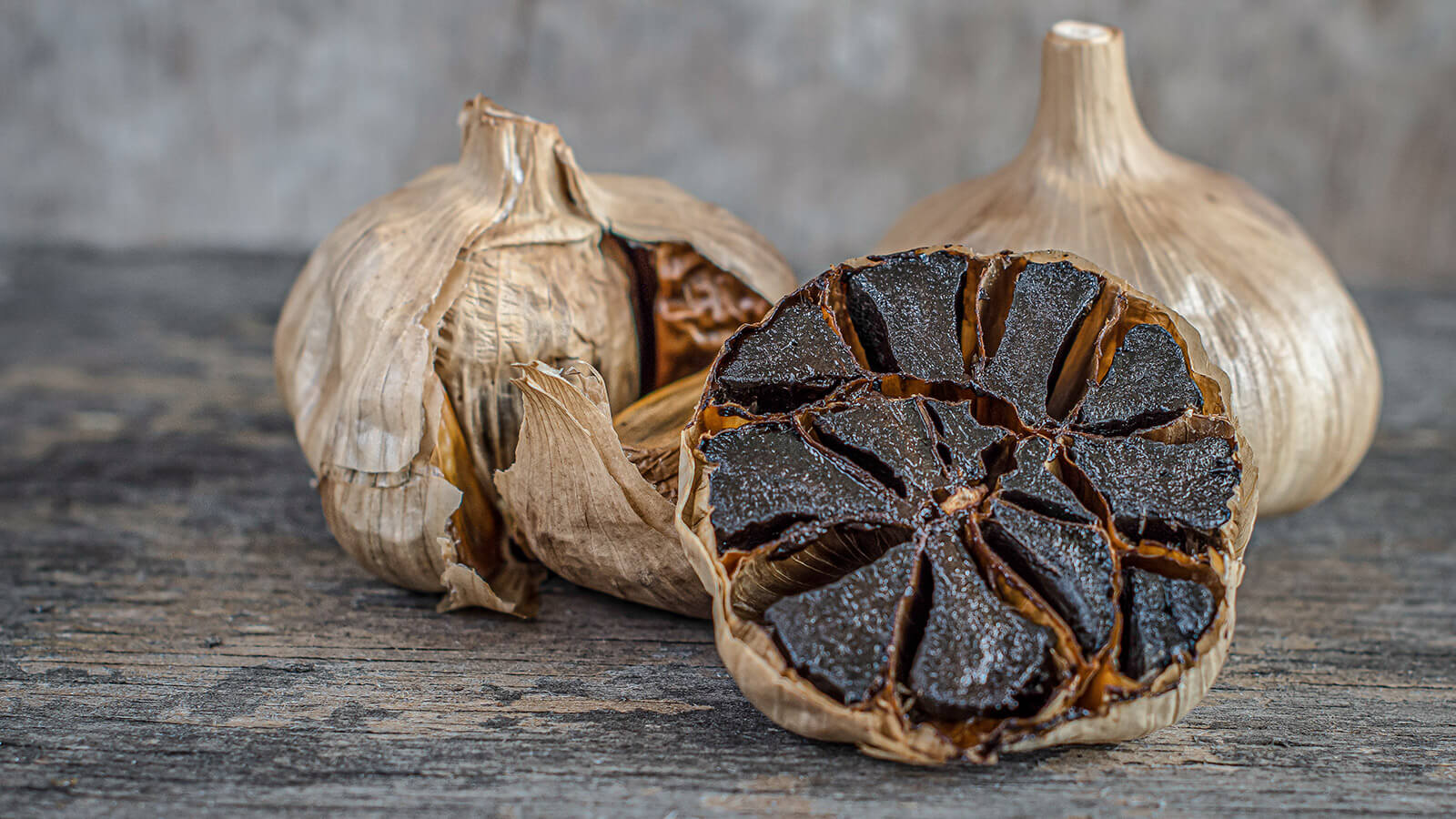 The Metabolic
approach
Tumor cells, in general, metabolize glucose, lactate, pyruvate, hydroxybutyrate, acetate, glutamine, and fatty acids at significantly higher rates than normal cells. In this context, metabolic therapy uses those drugs and supplements that block the metabolic pathways that cancer cells use to receive nutrients and produce energy. The tumor cell becomes much more sensitive to antitumoral therapies as a result.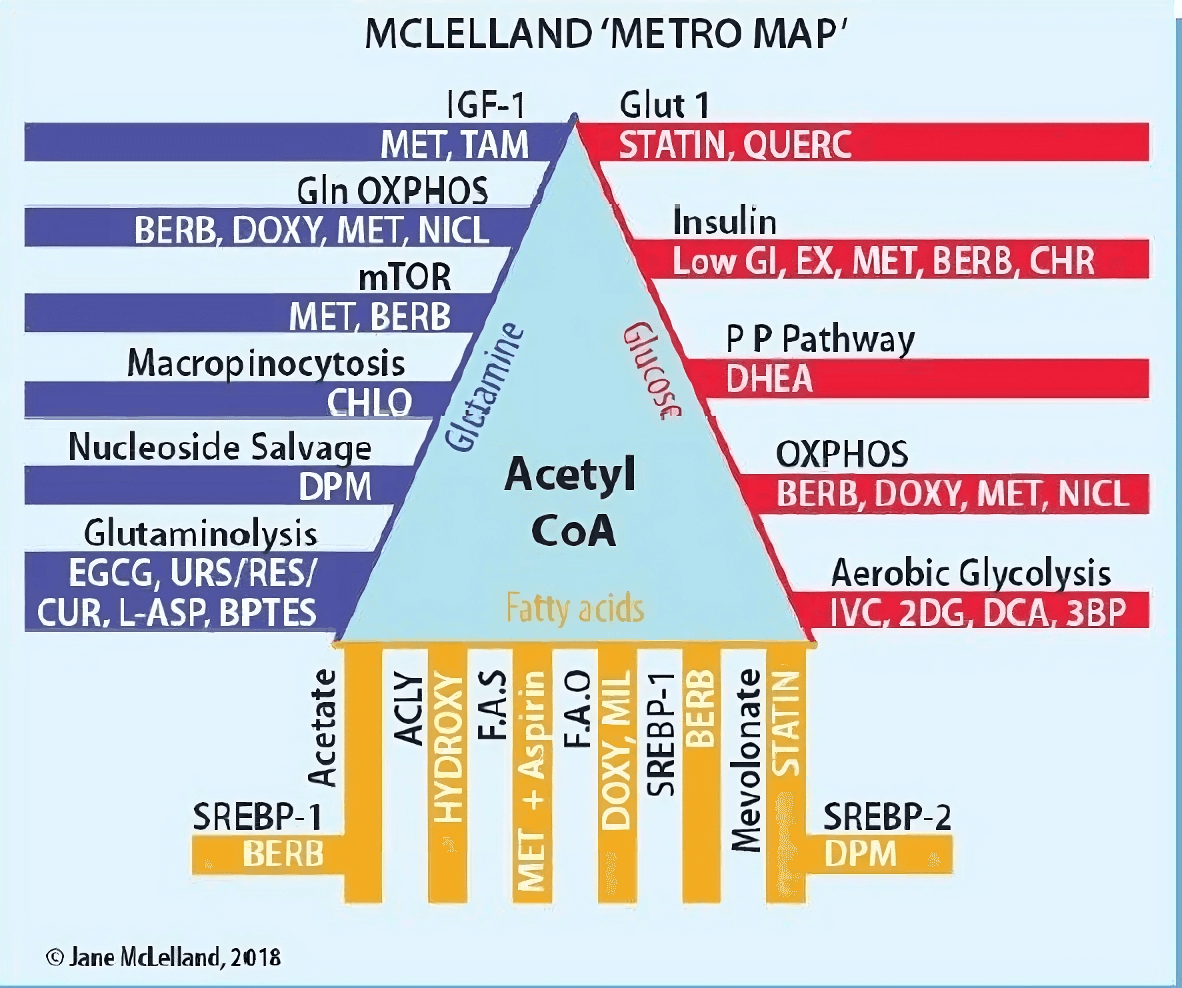 McLelland metro map from the book How to Starve Cancer author Jane McLelland, used with the author's permission.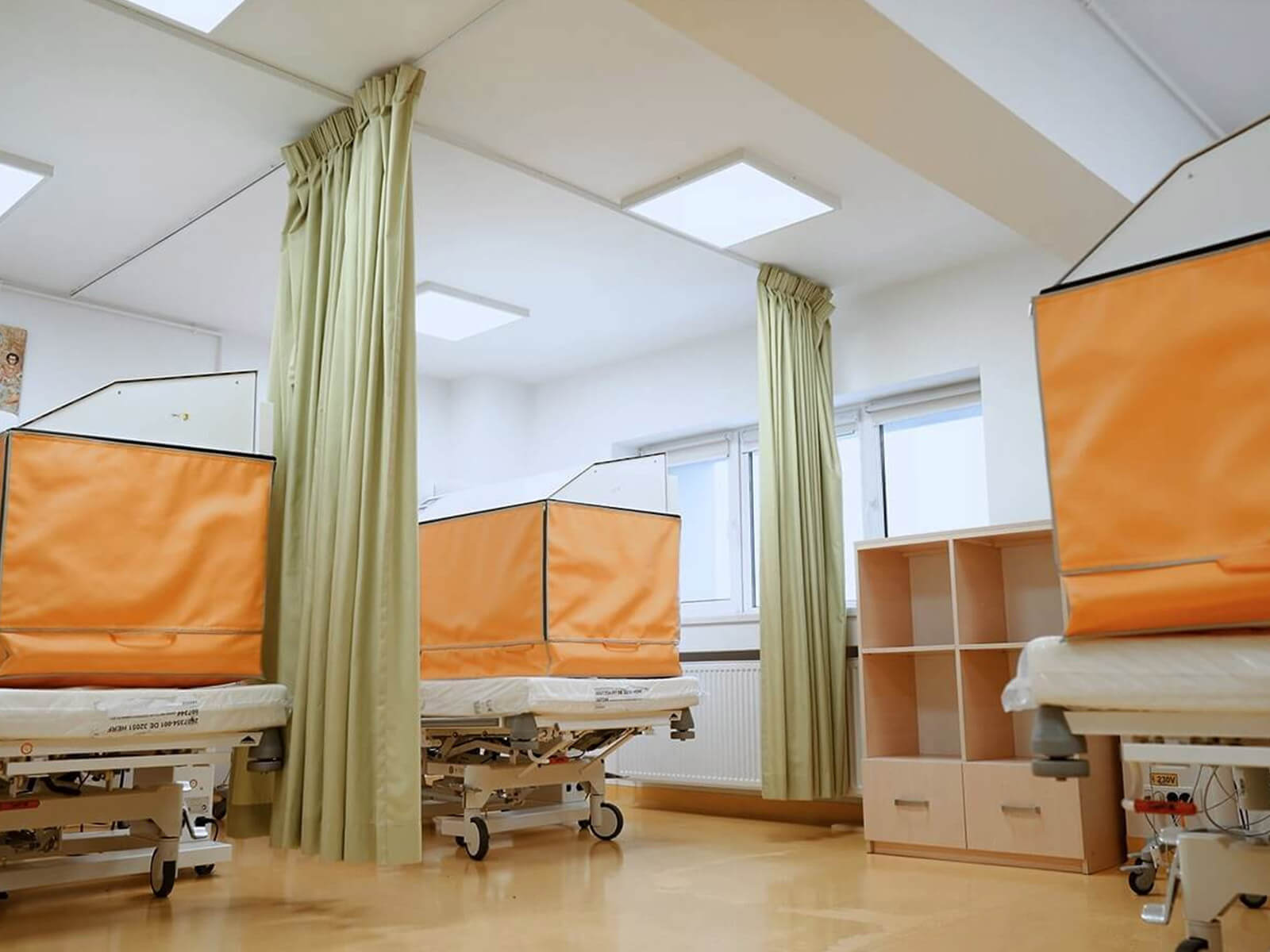 Hyperthermia
Local Hyperthermia
Whole-body Hyperthermia
Hyperthermia is considered one of the most important adjuvant therapies in cancer treatment. Chemotherapy, radiotherapy, and other cytostatic therapies work better when blood flow to the tumors is improved, which occurs when the tumor temperature is raised to about 44 °C through local hyperthermia. The overheating of these tumors also results in the release of 'heat shock proteins,' which signal the immune system to identify and eliminate cancer cells. Another important phenomenon is the enhancement of the immune response caused as a result of an increase in body temperature above 39.5 °C in whole-body hyperthermia.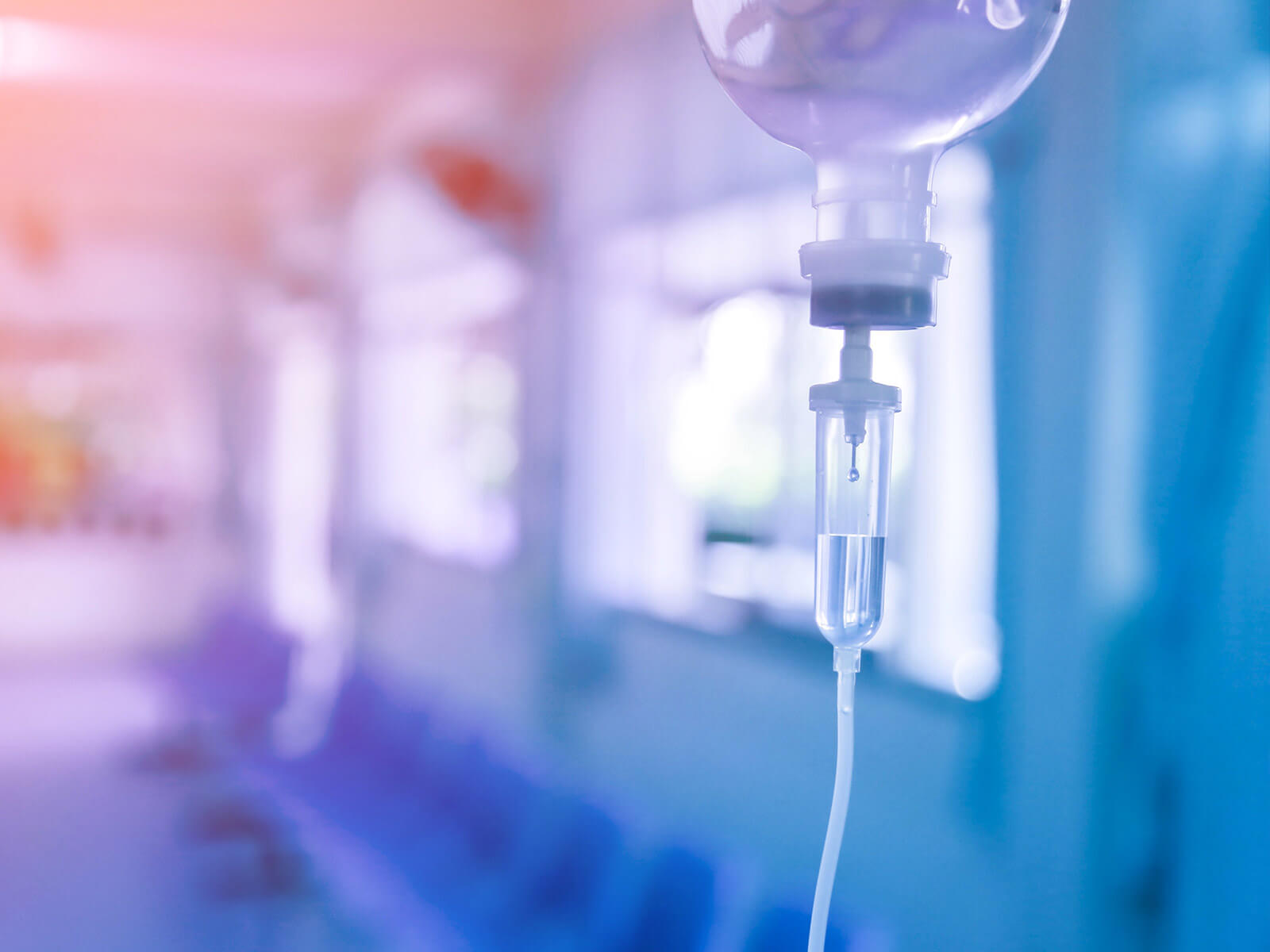 Anti-inflammatory
therapies
Celebrex
3-acetyl-keto- boswellic acid - injectable solution
Injectable natural extracts
Numerous clinical trials have shown that inflammation plays a key role in the initiation, progression, and prognosis of cancer. This explains why anti-inflammatory therapies have the potential to improve the efficacy of conventional therapies, while also acting as a monotherapy treatment for many solid tumors. Anti-inflammatory therapies have also proven effective not only in halting tumor progression, but also in boosting immunity, when used in conjunction with various immunotherapies, making them an important component of cancer treatment.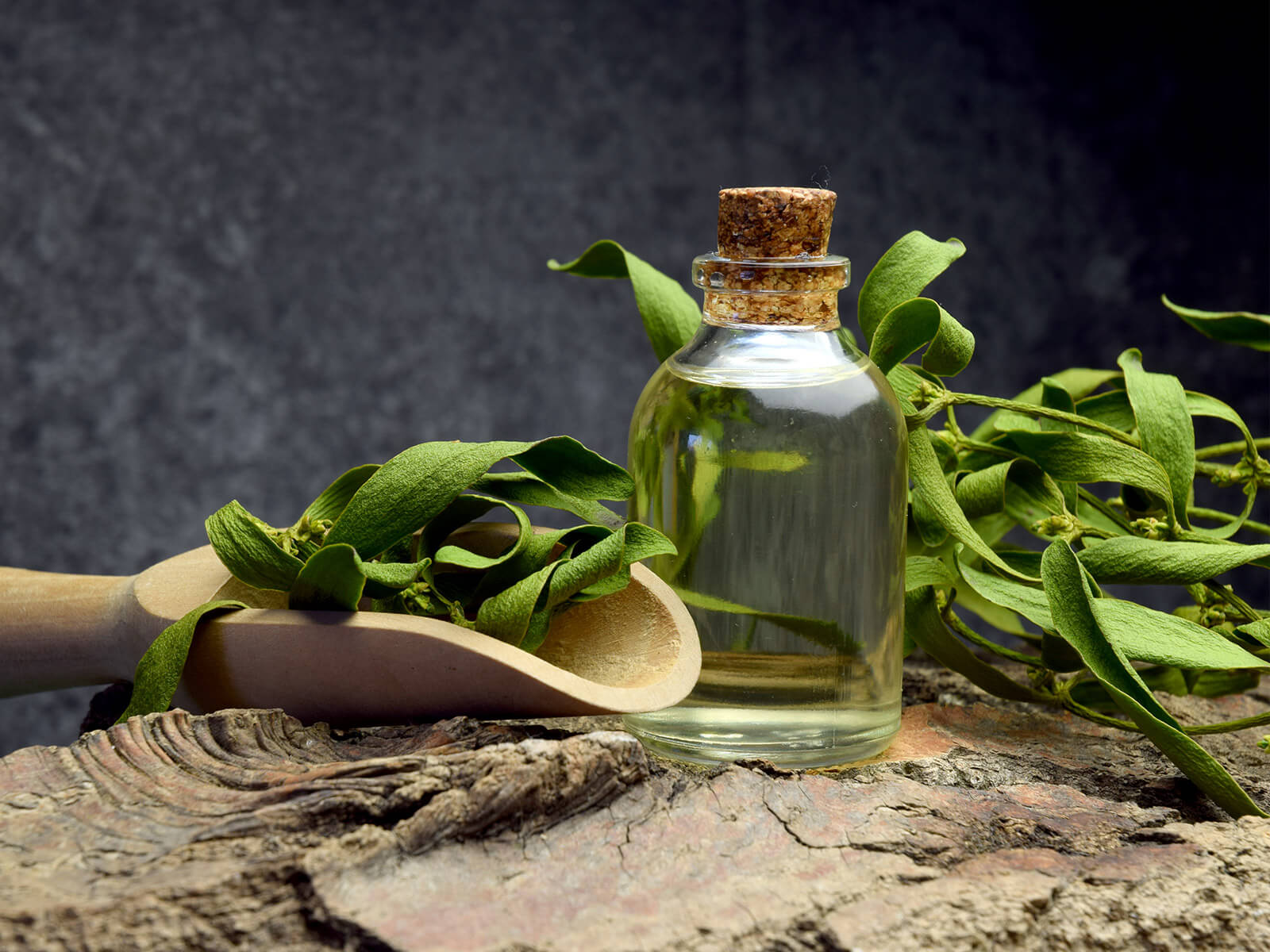 Multimodal
immunotherapies
IL 2
Mistletoe therapy
Whole-body hyperthermia
Microbiome restoration
Immunotherapies, in addition to standard therapies, play an essential role in cancer treatment today. Cancer itself is evidence of a failure of the immune response to control its formation, development and progression, so the aim of immunotherapies is none other than to amplify the immune response and target it towards the destruction of tumor cells. Immunotherapies are currently available in a variety of forms, but all aim to activate the immune response via NK, NKT, and T cells using various strategies. A positive prognosis can be given when, regardless of the immunotherapy used, immune cells are successful in their fight against tumor cells.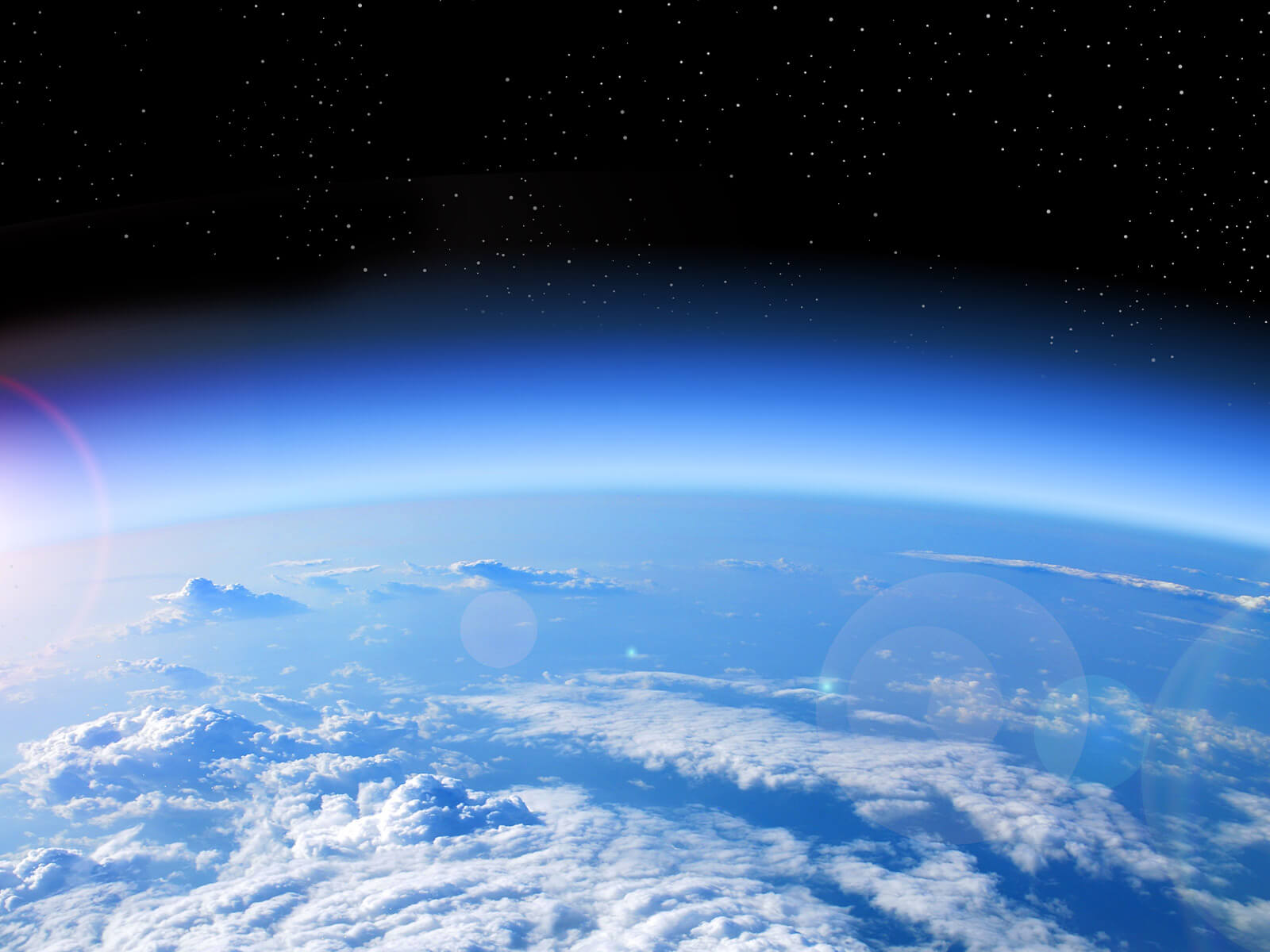 Oxidative
therapies
High doses of IV Vitamin C
Artesunate IV
Ozone Therapy
Photodynamic therapy (PDT)
The production of more reactive oxygen species (ROS) is one of the most effective anti-cancer therapy strategies because it can accelerate antitumoral signalling and, through oxidative stress, trigger tumor cell apoptosis and immunological modulation toward tumor regression. While conventional therapies increase oxidative stress throughout the body, causing apoptosis or genetic defects in normal cells, certain natural compounds or oxidative therapies are useful in that they can direct oxidative stress exclusively at tumor cells, protecting thus the cells in healthy tissues.
Natural anticancer compounds
that are perfusable
---
According to scientific evidence, many natural compounds directly or indirectly target multiple signalling pathways and networks in cancer cells, resulting in a significant antitumoral effect. Thus, combining conventional therapies with the administration of polypharmacological extracts derived from plants or compounds may provide a significant advantage in sensitizing monotherapy efficacy and overcoming drug-induced resistance in cancer patients. The major effects, however, occur when these compounds are administered parenterally, as their oral absorption is typically extremely poor.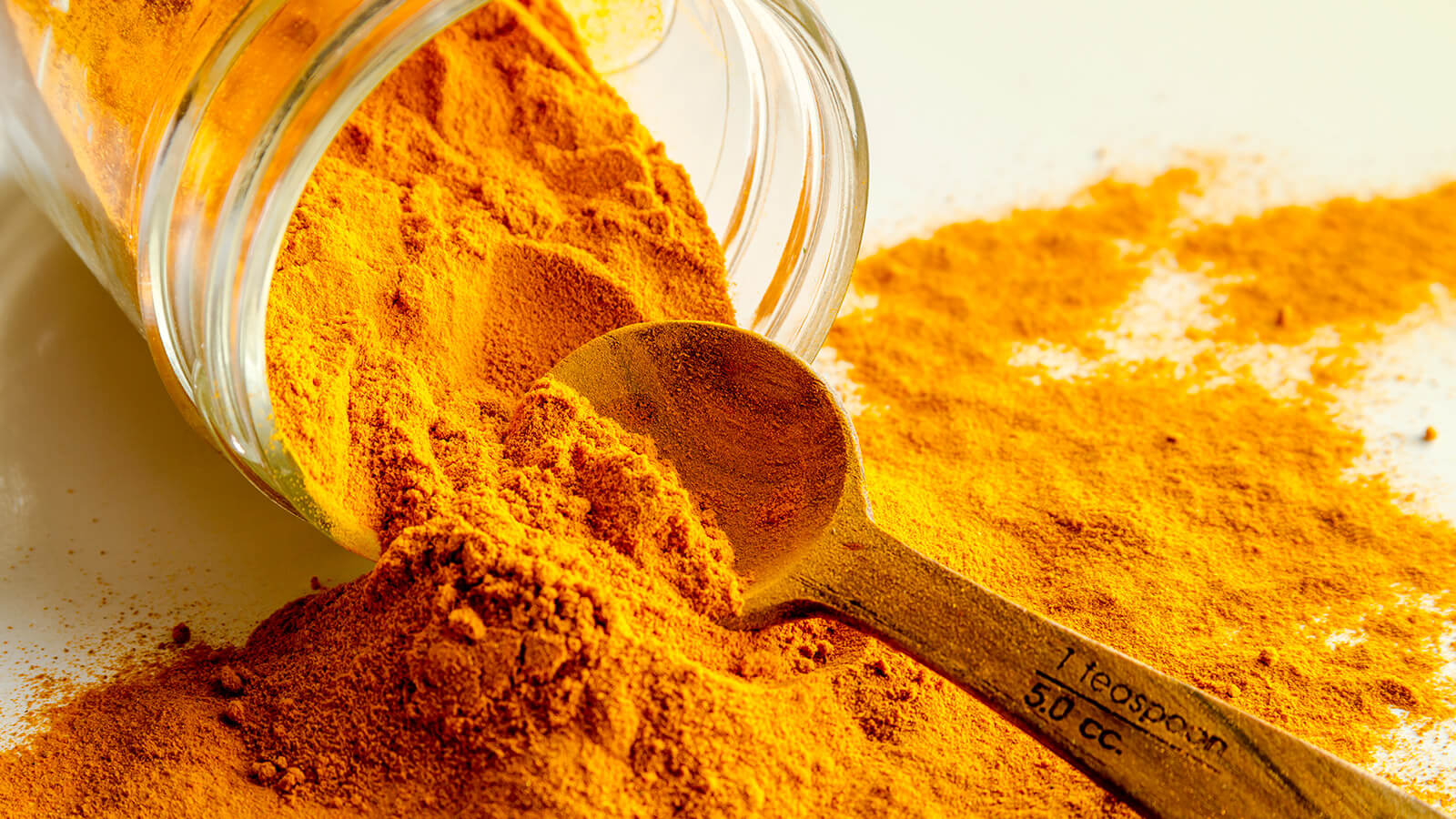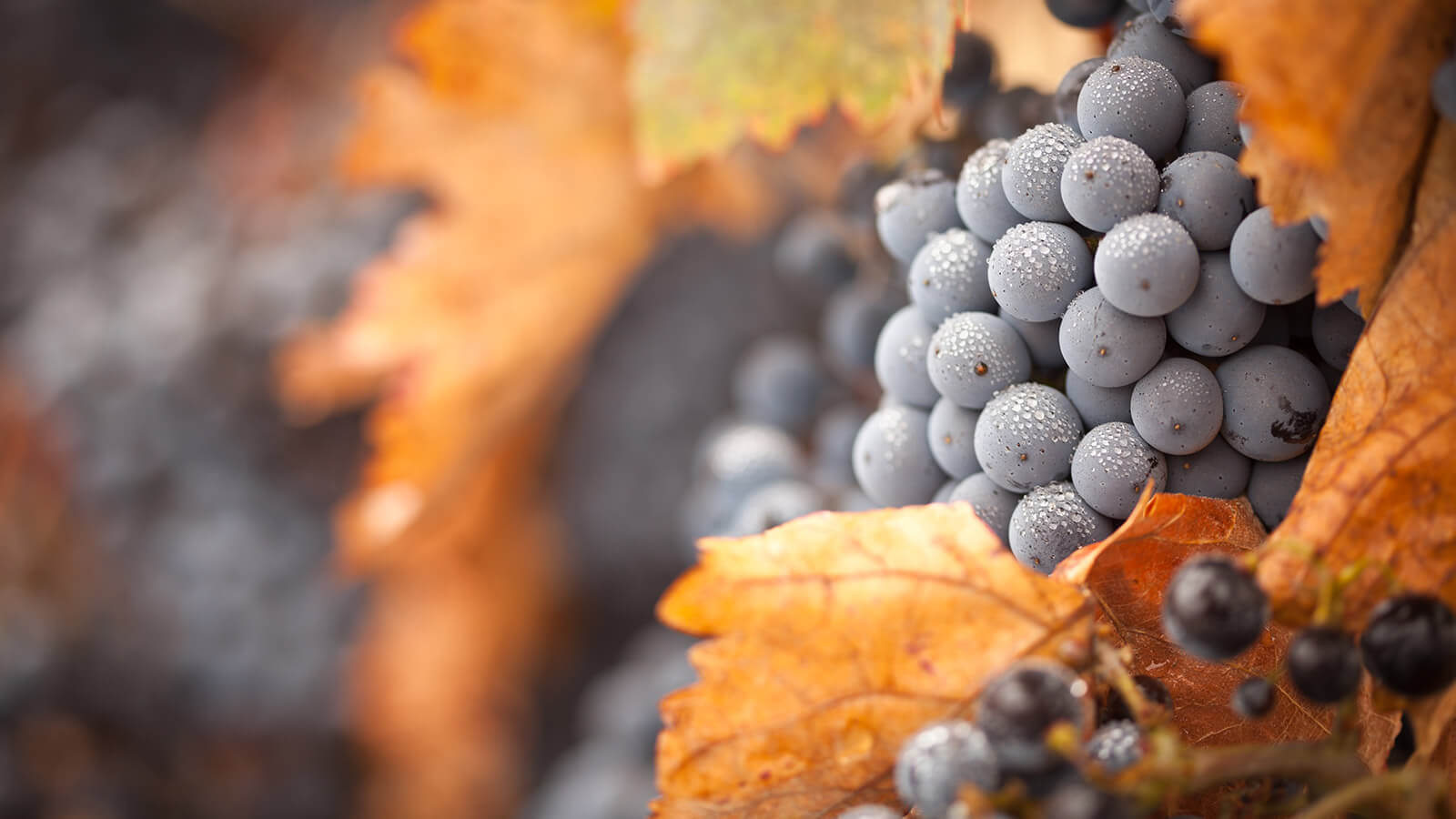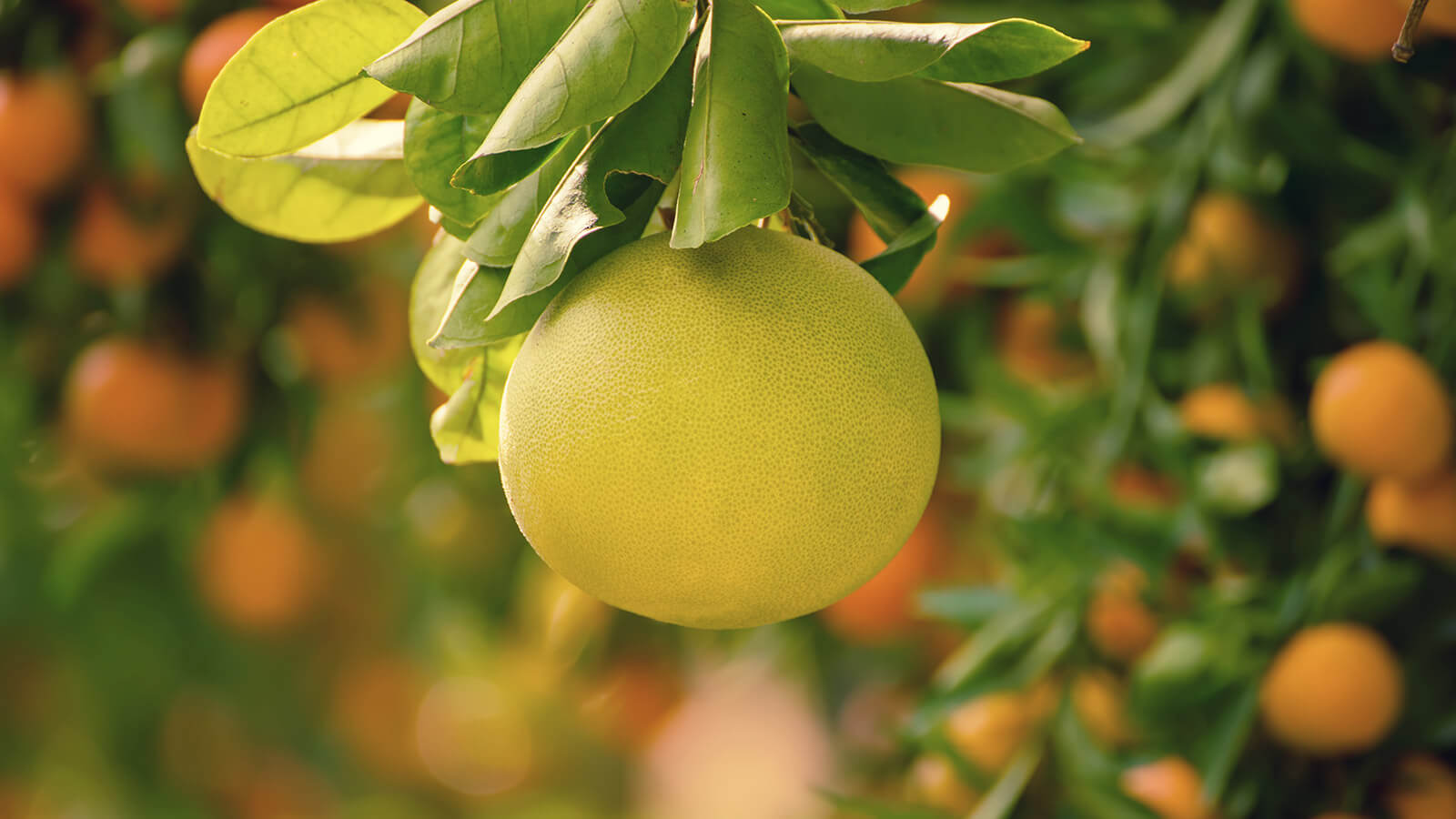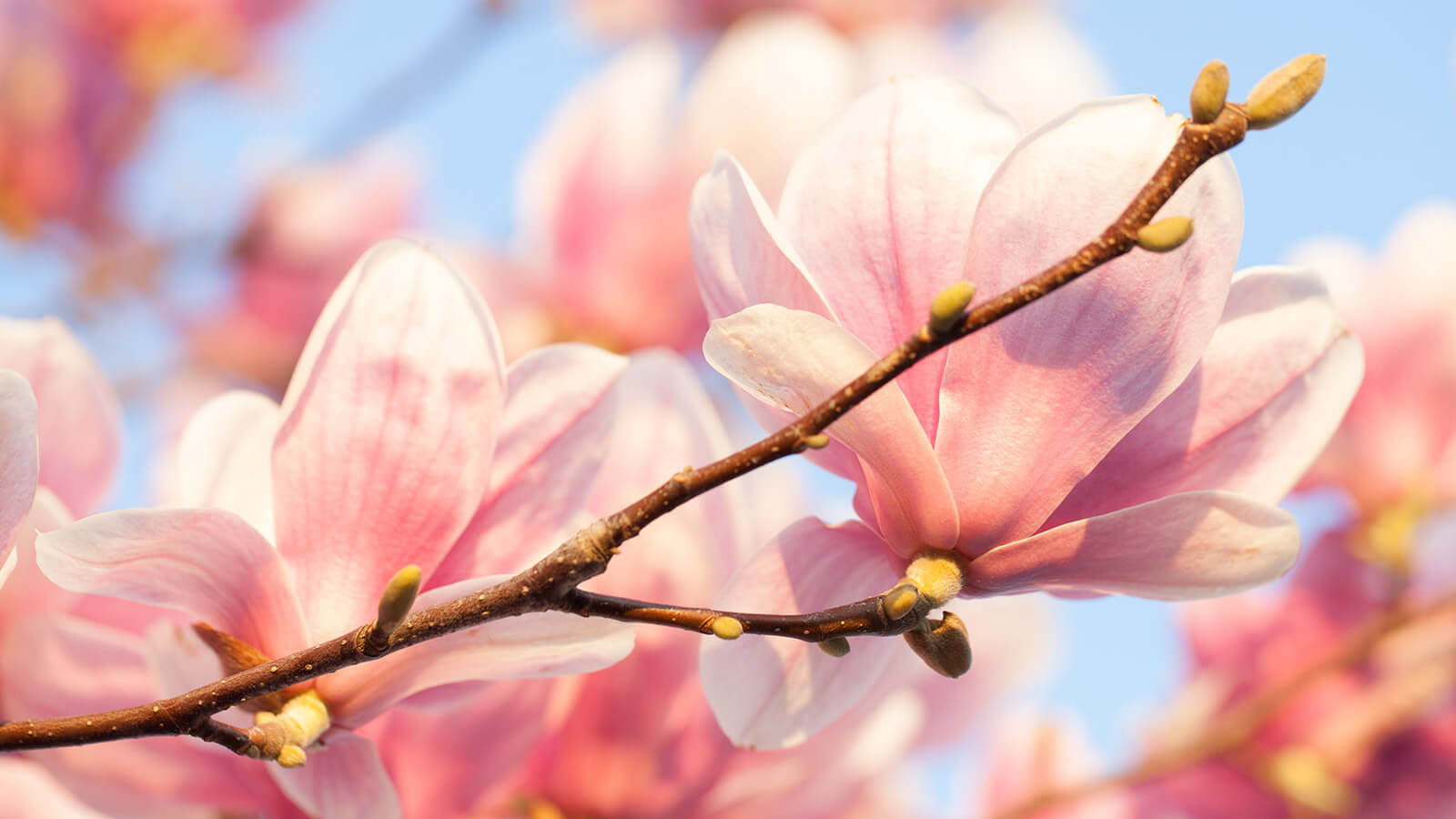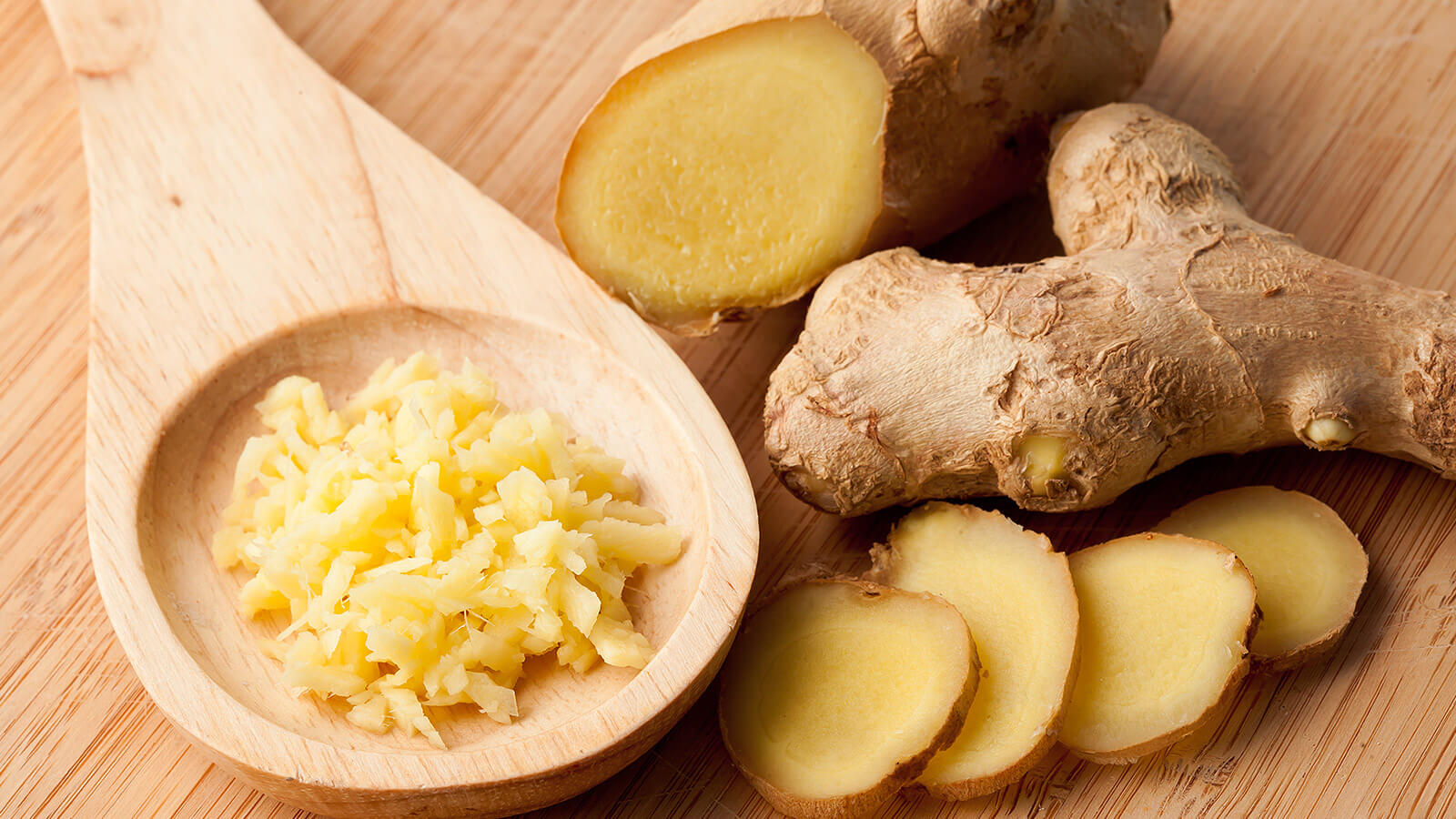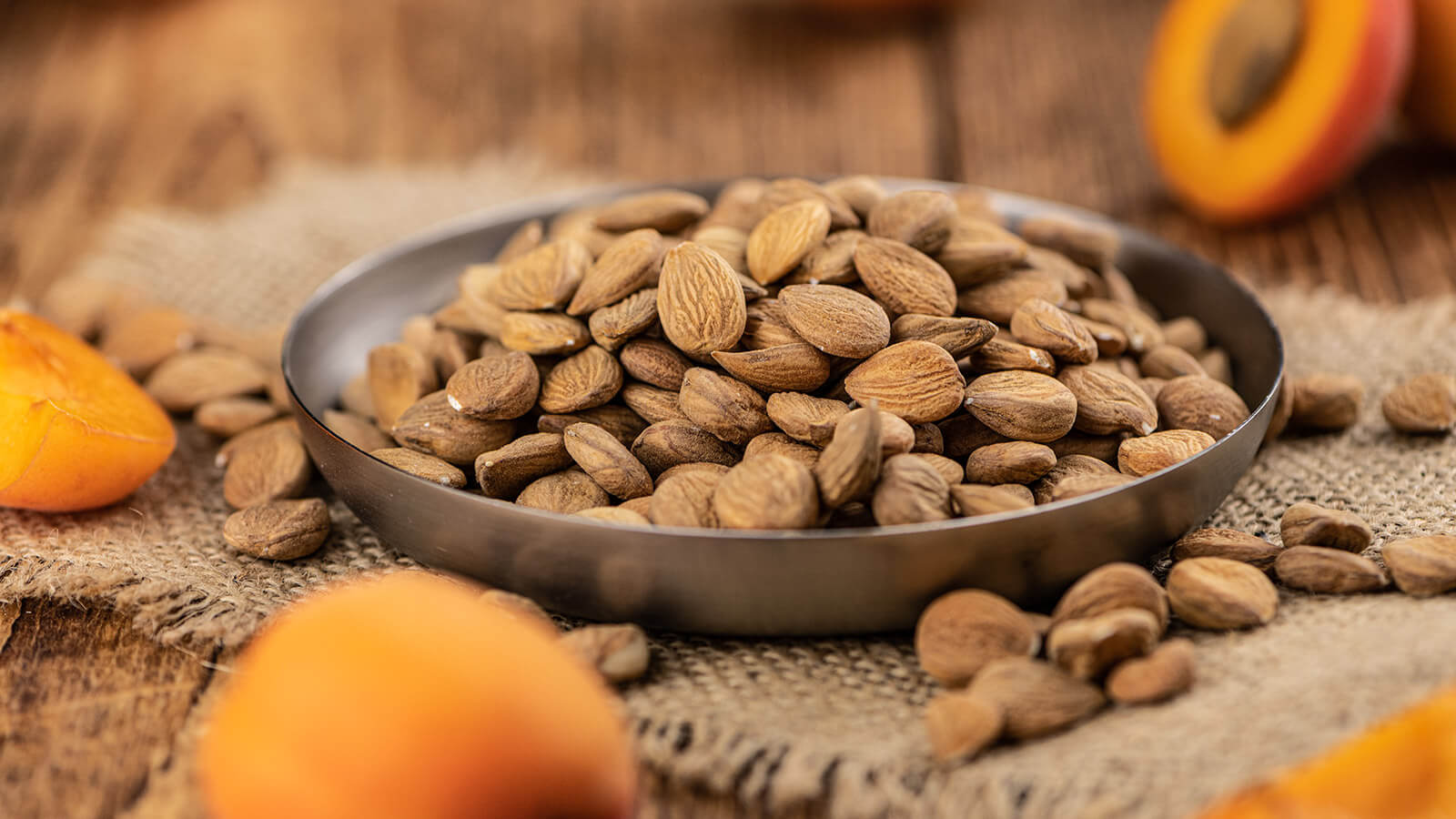 Anti-cancer therapies, which primarily target tumor cells, do not address the psychosomatic conditions that led to cancer. Furthermore, the disease itself deepens those procarcinogenic mechanisms by providing new opportunities for proliferative mechanisms to manifest.
The body's capacity to fight the illness will be diminished as a result, and the likelihood of recovery and relapse will both be enhanced. Supportive therapies not only aid in healing by assisting the body in coping with the illness and treatment, but they also reduce or completely eliminate the chance of cancer recurring in any way.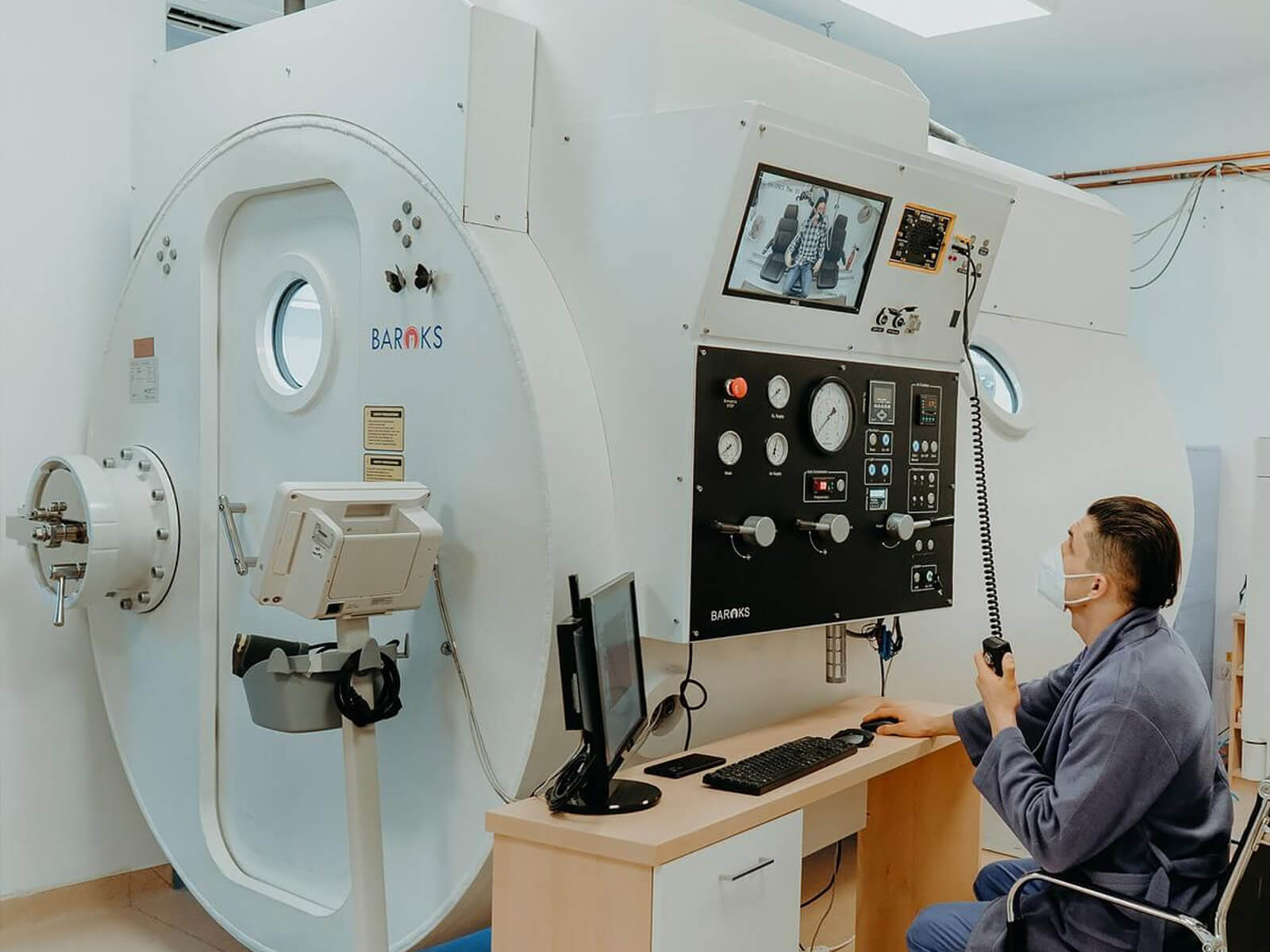 Therapies that increase
oxygenation
Hyperbaric oxygen therapy
Local Hyperthermia
UVB
Ozone Therapy
Hypoxia is one of the most important factors in tumor cell survival, resulting in a highly aggressive tumor phenotype. The effects of hypoxia include increased angiogenesis, increased glycolytic metabolism, decreased tumor cell apoptosis potential, and enhanced proliferative and metastatic potential. Hypoxia also decreases the sensitivity of tumors to radiotherapy and various chemotherapies. These are just a few of the reasons why cell oxygenation-enhancing therapies are so important in cancer treatment.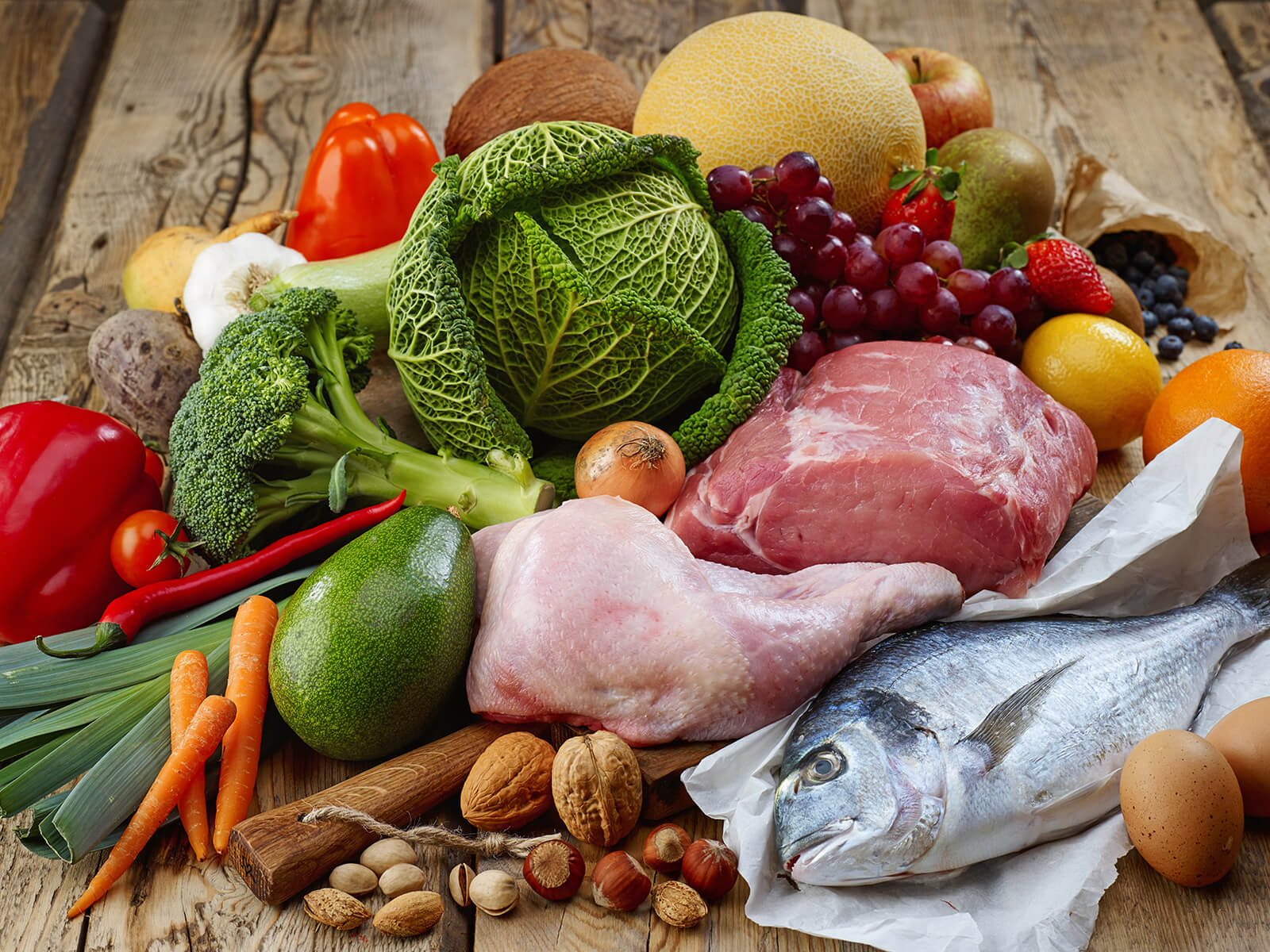 Nutrition
Diet
IV Parenteral nutrition support
Combating cachexia
In terms of both the metabolic strategy and the clinical changes that occur in cancer, nutrition plays a critical role in the treatment of the disease. The choice of dietary intervention must take into account the effectiveness of the therapy, the minimization of side effects and problems, the improvement of quality of life, and the survival rate. Depending on the type of cancer and its metabolism, the patient's health, and the cancer therapies the diet is included in, one may choose an alkaline, ketogenic, low-carb, or high-fat diet. Although there are a few nutrients that are crucial in cancer, we don't believe in standard anti-cancer treatments.